Recommended Home Lab Tools for Cisco CCNA, CCNP [Free Download Link]
Many people ask us what would make a good CCNA, CCNP Home Lab Setup. In this article, we will explain how to build an effective CCNA, CCNP laboratory. Please do not leave this information, because it is very important for you to understand so that you get the most value for your money in buying your kit. It is good to spend 15 minutes reading these articles to avoid making a $500 mistake! So let's start with a basic concept, I hope we can all agree on this.
There are four main types of lab equipment which you can use to make a home lab, those are mentioned below:
Real hardware
Packet tracer
GNS3
EVE-NG
We will define each and every tool with its details and Free Download Link:
1. Real Hardware
You have to get real hardware you want to plug things. If you are actually planning to get a lab purely for the practical feeling of using physical cables, then you will feel different about that halfway point during your studies.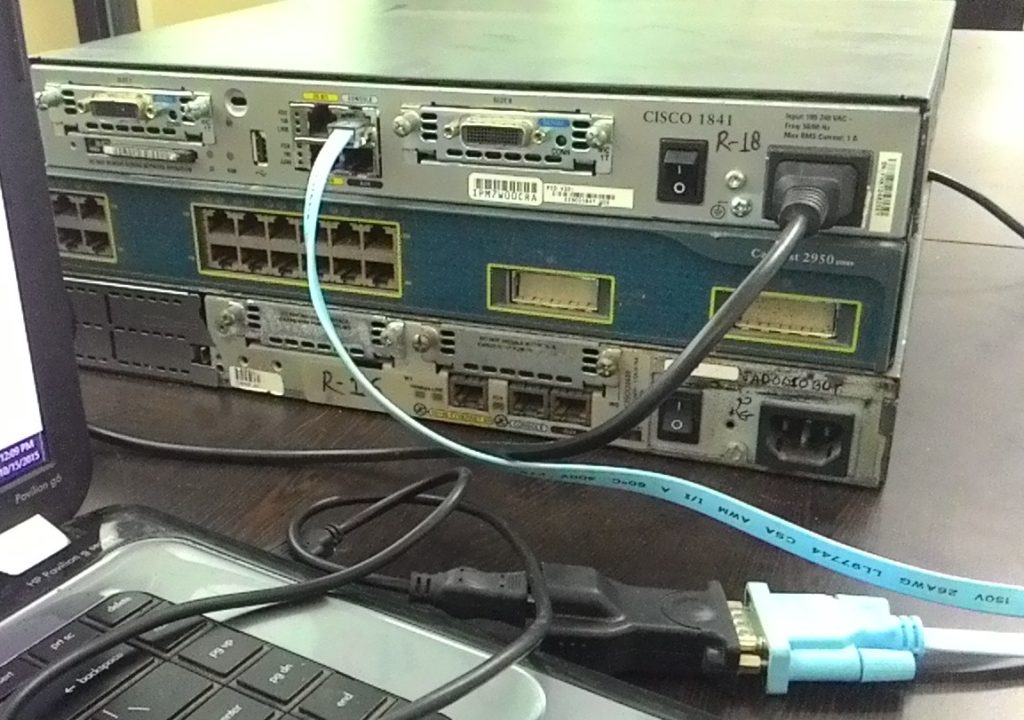 Switches
Cisco 2950 CCNA Lab Switch
It is a layer 2 switch that basically runs 98% of the commands that are included in both the CCENT and CCNA exams. So this is a great, low-cost switch that is probably some kind in your lab. Next, we have Cisco 2950-T, 2950-G, 2950-C and any other 2950 that runs EI (Enhanced Image) iOS.
Cisco 3550 CCNA Lab Switch
Now we will talk about another Layer 3 switch that is starting to pop up in many CCNA labs Cisco 3560 Switch. 3560 has been in CCNP labs and Cisco CCIE labs for a few years now since they are coming at very low prices.
Routers
The model we still ask for is 3640. As it also supports 12.4 and can have all types of modules installed and it supports MPLS. Unfortunately, this time has passed. It would be a great CCNA lab router 4 years ago. But as prices have come down in the XM and 1800/2800 series.
Next, we have an 1841 router. Until recently, it was a winner for the best all-around CCENT or CCNA router.
Cables
Below, there are some of the common and general types of cables that you will face in your Cisco Certified Network Associate 200-301 (CCNA) or Cisco Certified Entry Networking Technician 100-105 (CCENT) home lab so that you can build a connection of your Cisco router or Cisco to switch.
Cisco Console Cable
USB to 9 Pin Serial Adapters
Old Style Cisco Console Kit
Rollover Cable Pinouts
2. Packet Tracer
For CCNA and CCNP certification exam training, Cisco Packet Tracer 7.3 is a powerful network simulator that allows students to build networks with an almost infinite number of devices and experience troubleshooting without having to purchase an actual Cisco router or switch.
Pros of Packet Tracer
The user interface is very simple
The program is very useful in an educational sense with Cisco being provided for free
The program is highly informative with all the information available at your fingertips
Cons of Packet Tracer
The deeper you do the programming and the more difficult your network can be.
The fact is that some entities in the program have to be manually turned on to function.
When we start the program
3. GNS3
The GNS3 network simulator has become a part of daily work for many network engineers around the world. It became so popular that it outpaced other network virtualization training solutions. The GNS3 Network Simulator is an open-source project and runs on Linux, Mac, or Windows machines, but the installation process may be different.
Advantages of GNS3
Large user base
GNS3 is an open-source, free program.
It can simulate complex networks.
Simulated topology can be linked to the real world.
You can capture packets between devices in your lab.
Disadvantages of GNS3
GNS3 runs on your OS.
GNS3 is highly dependent on the quality of the OS image you provide.
GNS3 offers a number of methods to allow it to support a wide range of use cases but can make it difficult like beginners.
4. EVE-NG
EVE-NG (Emulated Virtual Environment Next Generation) is a multi-vendor virtual network simulator, similar to VIRL Personal Edition, which was developed for individuals and small businesses. They offer a free community version as well as a commercial version for $110.75 per year.
Some of the key benefits of EVE-NG Community Edition are, including:
Cost
Clientless
Modified active topology
Multiple Connection Type
EVE-NG Community Edition has disadvantages also:
Software image access
The documentation
If incase you are looking for Cisco IOS images for 
L2 (switch), L3 (router), ASAv (Firewall), 
click on Download Page.